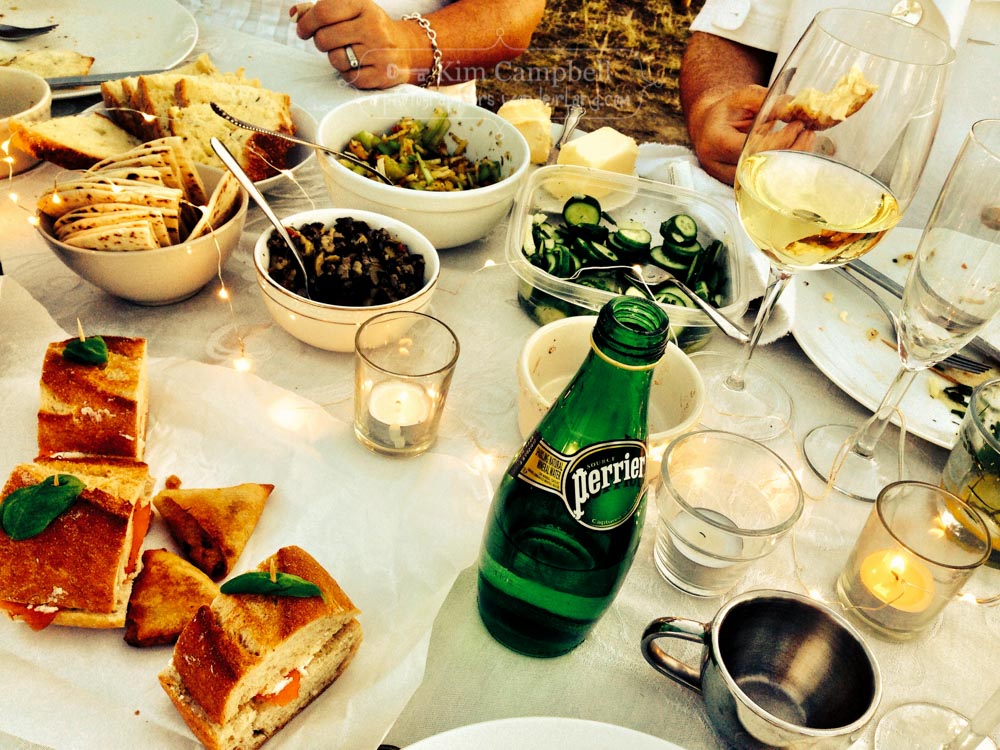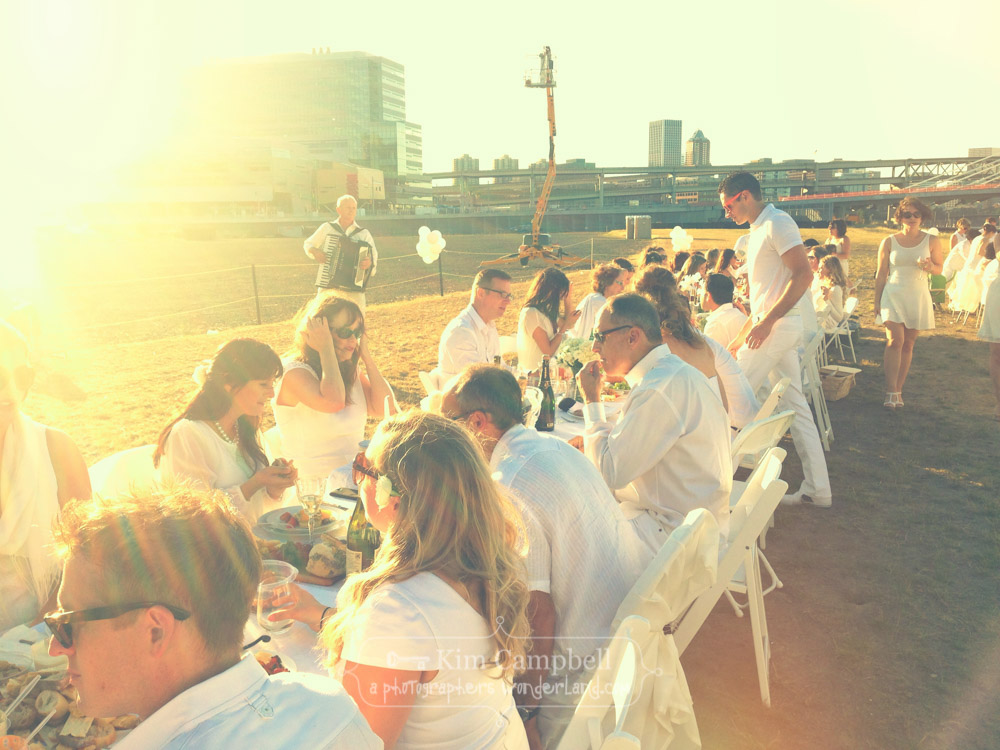 I just enjoyed the most pleasurable evening at the dinner party flash mob - Dîner en Blanc this past Saturday night. Portland is one of only eighteen cities in the United States offering this annual meal and I was thrilled to get an invite. It's a relatively simple and rather extraordinary concept. Dress in white, bring table, white chairs, white linens, white china, glassware, dinner and drinks for an evening at an undisclosed location. You pay a $35 fee for logistical arrangements, buses, etc...
Last year was the first year in Portland with about 150 people descending onto Jamison Square in the Pearl District. This year we got on a deluxe coach bus and went to Zidell Yards on the West side of the Willamette just North of the Ross Island Bridge. In a very orderly manner people set up their tables one after another in three straight lines. Neighborly conversation began immediately as each table became acquainted.
Accordion players sauntered among us as we popped the bubbly and shook our white napkins to the sky. There were yard-long sparklers handed out, a DJ for dancing under the stars and plenty of contented sighs as folks just lapped up the this beautiful vision of a gorgeous Summer evening. My dear friend Amy was celebrating her birthday that day and I couldn't image a bigger party for this gal.
We were told 700 people were attending this year, which means #DEBPDX is growing in leaps and bounds. If this kind of thing tickles you too...I encourage you to register on their site for the waiting list so you can grab a spot at next year's Diner en Blanc. I know I will be there again.